All kids ages 4-12 are invited to Cooperation Park in Indian River for our Sports Camp Vacation Bible School! The kids will learn to improve their soccer skills as well as learning exciting Bible songs, Bible lessons, eating snacks, and making sporty crafts. Prizes awarded daily! There is no charge. June 20-23  *  6:00-8:00 p.m.
If you have students from K-6th grade, we promise they will have a great time each week, having fun with other kids, and learning more about the Bible. We always have games, snacks, fun Bible songs, Bible lessons, and prizes. Wednesday nights,* 6:00-7:00 p.m. *(If weather causes Inland Lakes schools to close on a Wednesday, […]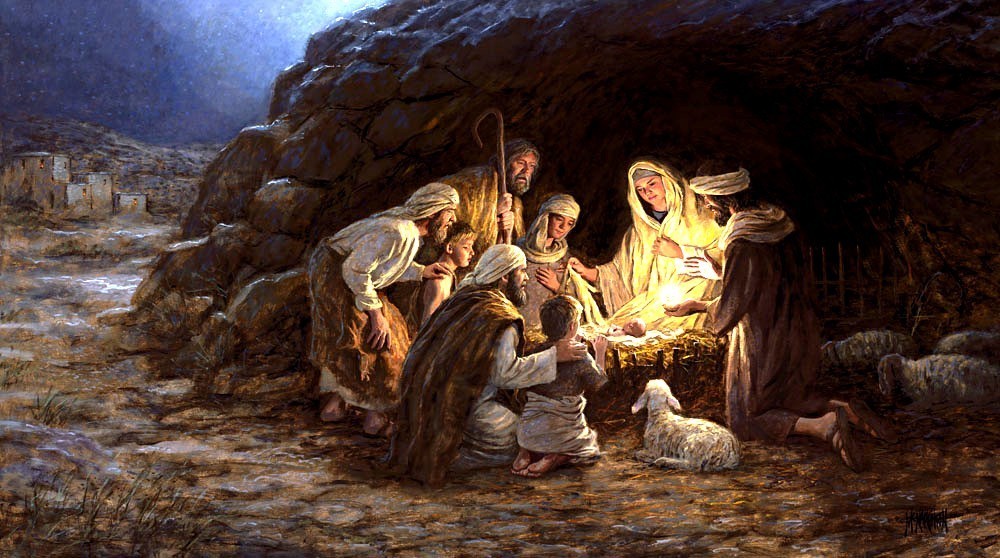 Sunday, Dec. 18-  Songs and Scripture Celebrating the Savior's Birth   11:00 a.m. Sunday, Dec. 25-  "What Christmas is All About"   11:00 a.m. Sunday, Jan. 1-  New Year, New Series: The Gospel of Mark   11:00 a.m. (There will be no Sunday School or Evening Services on Christmas and New Year's Day, and no Wednesday evening […]
Sunday, Nov. 20, is the date to bring in your packed shoe boxes for Operation Christmas Child. Just fill a shoe box or similar size container with toys, stickers, and school supplies. Each box will also have a clear gospel tract placed inside. This is a great opportunity to show the love of Christ, and […]
We prayed and God answered! A group of five adults and nine students from our church served last week at Slippery Rock Baptist Camp in Slippery Rock, Pennsylvania. This year we helped with maintenance projects, the craft store, and their day camp for elementary children. Slippery Rock is a little more than 500 miles from […]
Sunday, December 20–  10:00 a.m. Sunday School 11:00 a.m. Morning Worship Service 12:00 p.m. Christmas Dinner Thursday, December 24– 6:00 p.m. Candlelight Christmas Eve Service Sunday, December December 27– 10:00 a.m. Sunday School 11:00 a.m. Morning Worship Service Wednesdays, December 23, 30– No Services
11:00 a.m. Join us Sunday morning, 12/13/15, for a special production by the children of IRBC! They've been working very hard on their singing and acting skills. We pray it's a blessing you won't want to miss!
All are welcome to stay for a delicious Thanksgiving dinner after our morning service on Sunday, Nov. 22. Please come and join us! Dinner will start about 12:15 p.m.
Join us at 6:00 p.m., Fri., Sept. 4, for a picnic at IRBC, followed by a gospel concert, with special guests, "Allegiance." [formerly Declaration].